Event
Christmas Countdown Event
Christmas Countdown Event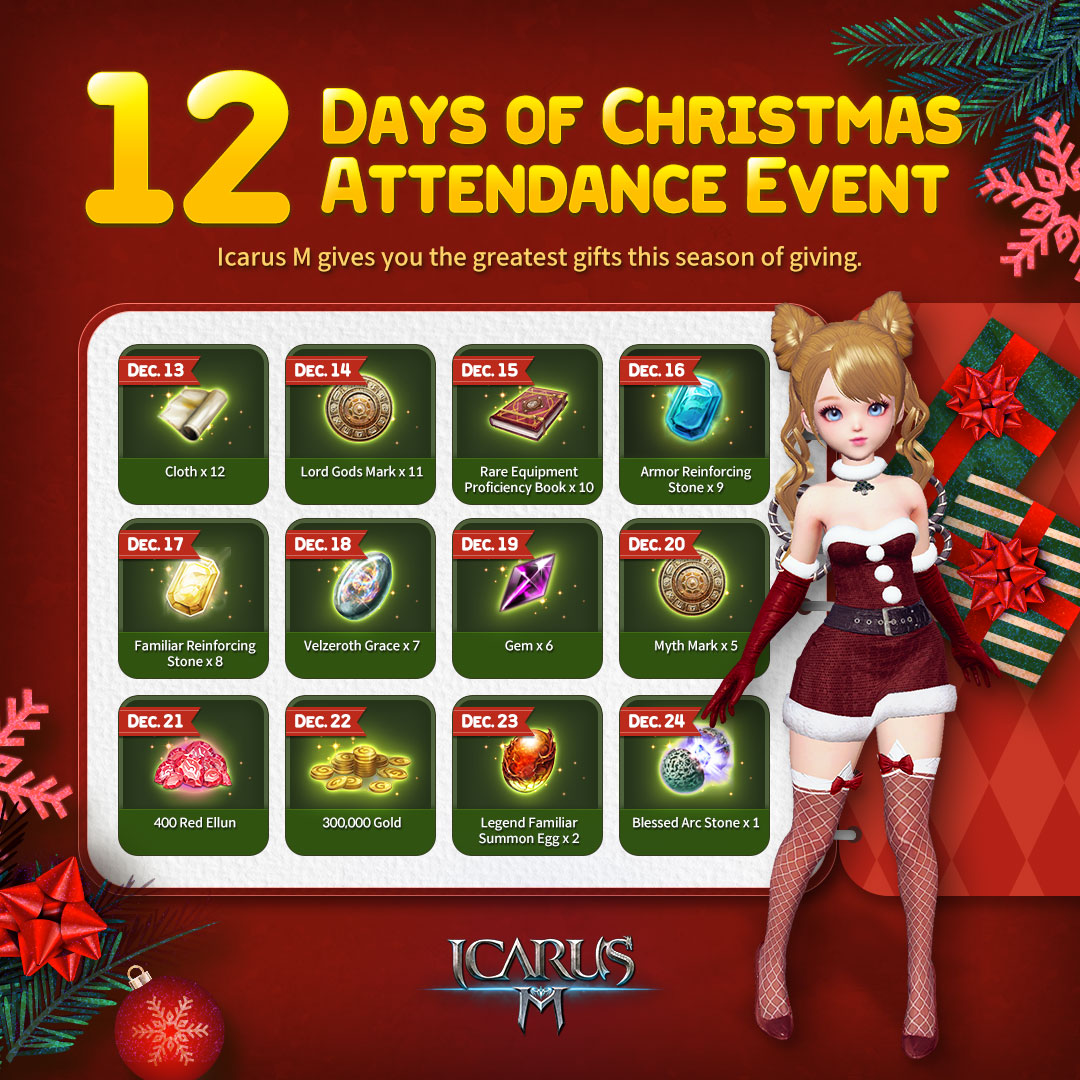 Christmas is around the corner.
Enjoy the 12 days of Christmas Countdown with exciting daily rewards!
Mechanics:
1. Simply log-in and play Icarus M.
2. You will receive awesome daily rewards!
DAILY REWARDS
December 13
Cloth x12
December 14
Lord Gods Mark x11
December 15
Rare Equipment Proficiency Book x10
December 16
Armor Reinforcing Stone x9
December 17
Familiar Reinforcing Stone x8
December 18
Velzeroth Grace x7
December 19
Gem x6
December 20
Myth Mark x5
December 21
400 Red Ellun
December 22
300,000 Gold
December 23
Legend Familiar Selecting Egg x2
December 24
Blessed Arc Stone x1
*Rewards will be sent to your mailbox by just logging-in
(Claim your rewards within 7 days (23:50 PST))
※ Note:
• You won't receive the reward if you create an account after the event period.
• The event gifts will be sent to the in-game mailbox on each time period, and you can't receive it after the end of the provision period.
• If the Event rewards have not received, please check the mailbox again after 1~2 minutes or relaunch the game.
GM 2020-12-14 21:20:00